Are You Having Trouble Sending and Receiving Your Emails, Receiving Attachments and/or Being Bombarded by Junk Mail?
Brand Design Offers Two New Email Solutions for Your Business…Introducing Microsoft Office 365 Migration Services with Outlook and Zoho Mail
When it comes to email solutions, Brand Design in Surfside Beach, SC offers two terrific products—Microsoft Office 365 Migration Services with Outlook and Zoho Mail. As a website design company, we handle web hosting, client emails and website maintenance for our clients. But times have changed, especially with regards to client emails.
Eliminate Junk Mail to Your Inbox in SC
Today, the biggest complaints from customers seeking our services revolves around not being able to receive emails, emails getting lost, emails going into spam boxes, the inability to get an email out to the recipient, attachments not coming in with emails and customers being bombarded with spam emails. It takes a lot of time to delete junk mail, especially when they come in by the hundreds. At Brand Design we focused our efforts on resolving email issues by providing email solutions that work. Our objective is to ensure that emails flow as they should to our customers.
Microsoft 365 Email Migration in Myrtle Beach
Our premium product Microsoft Office 365 helps to eliminate junk mail and juggle small to large numbers of emails and users at once. It works great for small businesses that require a premium solution and for larger businesses with hundreds of employees. Both Microsoft 365 and Zoho Mail are subscription programs based on usage and licenses, but they are also very affordable with package deals available based on the number of users.
Zoho Mail for Small Businesses in SC
Brand Design offers Zoho Mail for businesses working on a tighter budget and for clients without a need for the full suite of product offerings that Microsoft Office 365 provides. For especially heavy junk mail issues, we can also augment your email solution with Barracuda, a product that helps to eliminate almost all junk mail from clogging up your email system.
Emails Are One of the Most Important Parts of Doing Business – Make Sure Your Business is Getting the Message
If you require an email change or email solution to cut down on spam or junk email, call Brand Design, Inc. We will help any type of business in Myrtle Beach, North Myrtle Beach, Surfside Beach, Garden City Beach, Murrells Inlet, Pawleys Island, Conway and Georgetown. Our Brand Design partners are here to help you get back on track with your emails.
For business email solutions in Myrtle Beach, SC and surrounding areas, contact Brand Design in Surfside Beach, SC.
CALL: (843) 650-0992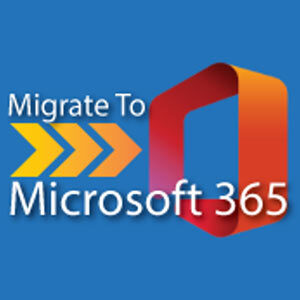 About Microsoft Office 365 Email Migrations in South Carolina
For email security, availability, and access, Microsoft 365 is one of the leading providers. Brand Design offers professional migration services from your existing email provider to Microsoft 365 and Outlook. With Microsoft 365, the benefits don't stop at email. Present your office with real time collaboration, cloud storage, a best-in-class productivity suite, and better security controls by switching to Microsoft 365.
Best in Class Productivity
Keeping employees focused and productive is no easy feat. Microsoft can help workplace productivity by offering better scheduling, optional insights about the workday, and easy tagging to include coworkers in email conversations. Brand Design can manage the entire migration process in the background while business continues as normal. We know how important it is for your business to run smoothly; when ready, your email conversations will be waiting in Outlook to provide a seamless transition with minimal down time.
More than Email
At Brand Design, we believe email should be more than a simple communication tool. In addition to great email services through Microsoft Exchange, Microsoft 365 includes a suite of products to help the workplace thrive. With your subscription, employees will be able to enjoy speedy word processing with Microsoft Word, beautiful presentations with Microsoft PowerPoint, and powerful spreadsheets with Microsoft Excel – all offering the ability to collaborate on the same document in real time.
Contact Brand Design for seamless email migration with a productivity suite to empower the office.
View Microsoft 365 Offerings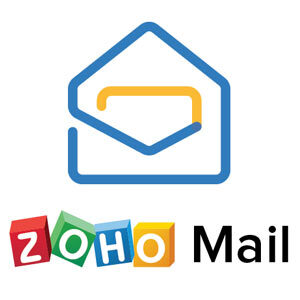 About Zoho Mail Email Migration in South Carolina
When your business requires secure, encrypted and privacy-guaranteed email services in Horry County SC, Georgetown County SC or Brunswick County NC, call Brand Design in Surfside Beach, SC. We offer Zoho Mail as an email solution to businesses seeking to eliminate junk email without all the extra applications found in our premium Microsoft package. In fact, Zoho Mail provides a variety of tools including a calendar, tasks, notes and contacts all bundled with your inbox.
Zoho Mail includes the following benefits:
Custom domain • Intuitive control panel • Custom domain • Security • Threat protection • Email retention • Easy migration from existing email application • Mobile access • Email privacy • Task management • Email groups • Offline emails • And much more
Whether you want an email solution with a robust engine like Microsoft Office 365 or an effective scaled back solution like Zoho Mail, we can help. We provide a full estimate for your email solution including all fees associated with the product.
Call Brand Design today and get your emails rolling properly.
Let Brand Design Take Care of Your Email Services
So You Can Get Back to Business