Brand Design History – Website Design, Branding and Advertising Services in Myrtle Beach, South Carolina, North Carolina, Virginia, Texas, New Mexico and Florida
Brand Design has been serving clients in Myrtle Beach SC, North Carolina, Virginia, New Mexico, Texas and Florida with outstanding website design, online advertising, traditional advertising, and marketing services since 1994.
Brand Design opened for business in Virginia in 1994 and started as a graphic design firm creating business logos and designing brochures, newsletters and print ads. In 1997, Brand Design secured its first large, game-changing client, F&M Bank-Peoples in Warrenton, VA. Within months, Brand Design doubled its revenue and the nature of the business changed from a graphic design firm to an advertising agency.
"We had to learn quickly. Our bank clients were very demanding. They expected fast turnaround, fair pricing and highly professional conceptual work. We worked many late nights and long hours with talented people to meet tight advertising deadlines…Custom work makes this business so exciting."
John Brand, President
Brand Design, Inc.
Our services and workload included banking research, focus groups, surveys, media planning and media buying services as well as full conceptual design and production for print ads, direct mail, TV advertising, radio advertising, grand opening celebrations and banking promotions.
By the early 2000s Brand Design was doing business with three affiliate banks in Northern VA, Charlottesville, VA and Warrenton, VA with 58 branch offices throughout VA.
Brand Design landed Coastal International Security or CIS, it's first large international client based in Myrtle Beach, South Carolina, in early 2000. CIS was an emerging security company with national and international government contracts.
Brand Design worked with the stakeholders and rebranded their expansion, developed their new corporate identity, website, marketing brochures and promotional materials.
As Brand Design grew, they began working with associations and non-profits in VA, MD and Washington, DC designing marketing materials for tradeshows, conferences, and exhibitions. More services were added to including interior signage, tradeshow booth design and production and exterior signage for billboards. We extended our business and acquired clients in North Carolina, Florida, New Mexico and Texas.
It's fair to say that Brand Design grew its business learning marketing from some of the brightest colleagues and contractors in the business. Today we do much of our work in-house, but we still use outside contractors for specialty work as needed.
We have helped thousands of successful companies navigate through the complex world of websites, marketing, advertising and promotions. From start-up businesses and established companies, to associations and other non-profits, when it comes to marketing, Brand Design serving Myrtle Beach SC has done it all. We are not a large company. We take on projects that fit us and work with large and small clients. We particularly enjoy working with start-up companies or companies that are in transition and require a branding refresh.
CALL: (843) 650-0992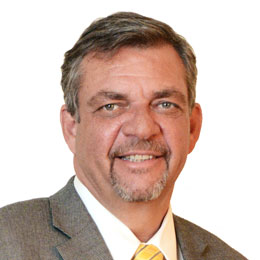 John R. Brand
President
"Changing technology and our clients helped create new horizons for Brand Design. During the past 10 years, website design, website optimization, online advertising and video have dominated the marketing business. We saw it coming early and it helped our business grow."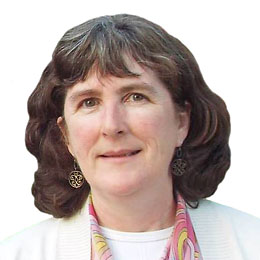 Linda Austin
Art Director
"The exciting part about our business is helping a company establish a visual voice, whether it's creating a logo, a brochure, a website or a magazine. I enjoy the collaborative process of partnering with the client and learning about their company, then representing it both visually and through creative copywriting. And, we try to add some fun in the mix!"
For marketing, branding, web design, SEO, video, advertising or billboard projects in Myrtle Beach, Conway, Pawleys Island and surrounding Grand Strand areas, contact Brand Design in Myrtle Beach, SC.