Brand Design Website SEO Services in Surfside Beach, SC Increases Search and Rankings Results for Businesses in Myrtle Beach, Little River, Conway, Pawleys Island and Georgetown, SC
When the search engine optimization (SEO) on your business website is not helping your site to rank online and customer searches are coming to a halt, Brand Design can help. We provide SEO services. Our SEO and optimization services have helped numerous customers in Myrtle Beach, Little River, Conway, Murrells Inlet, Pawleys Island and Georgetown, SC as well as VA achieve outstanding results.
Leaders in SEO Services in Myrtle Beach, SC
When it comes to developing beautiful websites AND getting them on page one in Myrtle Beach, SC, there's only a handful of companies with the skill and expertise to do both. Brand Design's SEO and website optimization services have helped numerous companies increase their rankings on Google, no matter the industry or the search location. Most importantly, we do it organically.
Title Tags and Description Tags SEO
At Brand Design, we review and rewrite your on-page content. Then we adjust your H1 tags, title tags, description tags, alt tags and keywords and we do this for each page on your website. We also rewrite content on the site. Using industry data, we are able to identify the correct tags and keywords that bots look for when they visit your website. Through these processes we are able to encourage the search engine to rank websites.
Monthly, Quarterly and Annual SEO Programs in Myrtle Beach, SC
If you have a new website and it is not performing on Google, Brand Design will review your website SEO, analyze your website content, and determine the exact reasons for the poor performance. We will offer an optimization plan to get your website SEO back on track and ranking.
We offer a wide variety of website optimization programs designed to work with your budget or with your timetable. If your budget is small, we can do your website optimization gradually on a monthly basis. If you want a more aggressive approach, we can do all of your SEO at once and get you ranking quickly…then we can keep it going year after year.
For Website SEO Services from Surfside Beach to Myrtle Beach, call (843) 650-0992.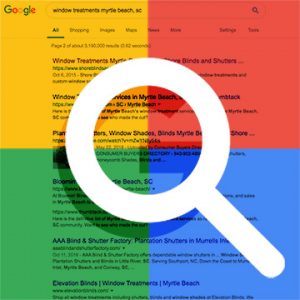 Website Optimization that Works in Myrtle Beach, SC
Website Optimization or SEO is as important to the success of your business as the design of your website. Without good SEO, customers will not be able to find you online just by searching for your key services. Whether you serve just your local area, or sell products that can be shipped anywhere, you will only gain new customers if your website shows up in an online search. We follow a series of proven processes which include initial research, on-page and back-end SEO writing and editing which boosts our client sites to page one on Google…in some cases, our clients are listed multiple times on page one, bumping their competition to subsequent pages. Brand Design will help your website move up the search engine page ranks.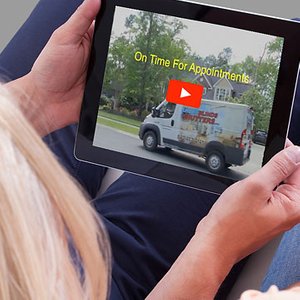 Video Optimization for South Carolina
Video optimization ensures that a video can be found online through organic searches bringing more attention to your business. If a client does a search for your product, your video should come up in the search. We have developed a process that works consistently and clients select Brand Design because they've seen the proof of videos being found by the search engines. Plus, adding a video to your website further increases your website ranking on search engines. Our goal at Brand Design is to help our customers be found online in as many ways possible!
Let Brand Design Take Care of All Your SEO Services
So You Can Get Back to Business